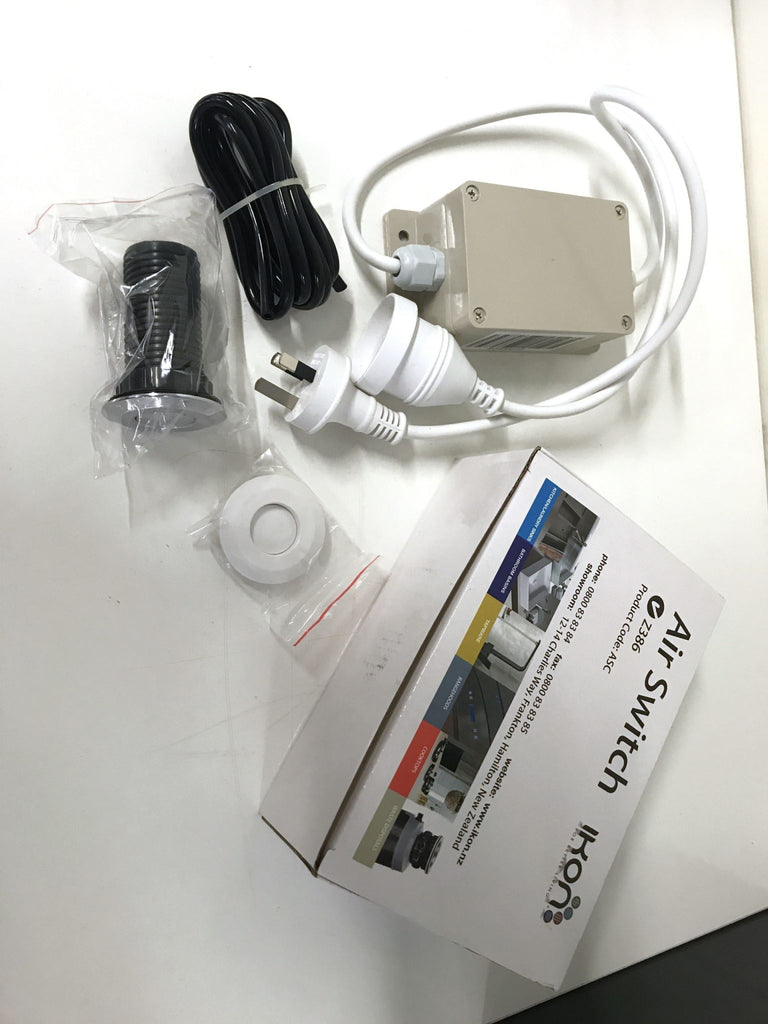 ---
Description
Ideal for those who are putting waste disposals in their sink. Complete with a white and chrome button for your choice. Turn your waste disposal on and off using air pressure in a much safer and more efficient way. Mounts on your sink or benchtop and does not require a switch on the wall.
An air switch is the safe way to operate your waste disposal, even with wet hands. Unlike an electrical switch, the air switch can be installed right next to your taps or around the wet area of your sink.
HOW DOES AN AIR SWITCH WORK?
When the airswitch is pressed, the air is compressed in the tube, closing the contact switch. This in turn supplies the waste disposal with power.The special switching mechanism allows the switch to stay in a closed state until the air switch is pressed again, cutting the power to the waste disposal.
This Air Switch should fit any brand of waste disposal.
KEY ADVANTAGES
Electrically safer
Can be fitted into the bench for easy access
DIY Installation
1 year warranty
Cut out: 30-35mm
Maximum bench thickness: 55mm
Button: 50mm (external measurement)

SKU:    AIRSWITCH-DISPOSAL
---
Share this Product
---
More from this collection